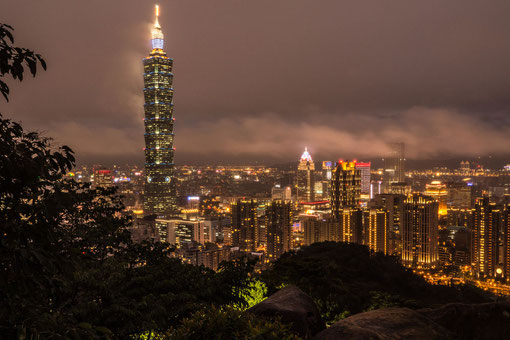 My original Round-the-World ticket included a visit of Beijing after touring Japan. But for several reasons I changed my itinerary and replaced Beijing by Taipei.
1) Just a few weeks before my planned stay in China I read an article about the current pollution in Beijing, with a fine dust level reaching alarming concentrations
2) To visit mainland China a tourist visa is required (to be obtained before arrival, no entry visa), but Taiwan has a visa exemption for most Westerner tourists for a stay of less than 90 days.
3) Several divers I met on my trip around the world recommended me to dive the Green Island in Taiwan.
4) I just wasn´t in the mood to visit the "real" China.
So I called British airways and changed the ticket and they sent me the new itinerary. I also checked online the "Manage by booking" section and noticed that the changes have been processed. But when I wanted to check-in, Japan Airlines JAL couldn´t find my booking. It seems that BA updated their system, but didn´t release the ticket to their partner airline JAL. Fortunately I was around 3 hours before departure at the airport and after two hours of calling BA service center they finally managed to get my ticket released. Just an hour before departure I could check in and I made it timely to the gate. But all hurry was futile, as the plane anyway left with an hour delay.
I spent the next day in Taipei, visiting some monuments, gardens, the infamous Taipei 101 skyscraper and the Elephant hill offering an amazing view onto the city. Unfortunately it was cloudy and drizzling all day long. In the evening the clouds covered just the upper part of Taipei101 and it seemed as if the tower was burning and fuming.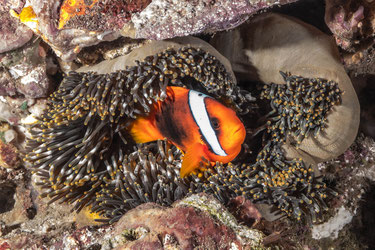 The following day I went by train direction south along the East coast to Taitung. I was slightly worried, as on my ticket stood "No seat" in English among many Chinese symbols. 4 hours standing in a train… But thanks to Google I learned, that this just means "No reserved seat". So, I had my seat and the train left punctual as a Swiss watch. By the way, both trains in Japan and Taiwan were leaving/arriving timelier than the ones back home in Switzerland!
The ferry ride from Taitung to Green Island is straightforward, it takes only 50 minutes and the sea wasn´t rough at all. But many Asians suffered immediately from seasickness and all around me the people started puking… Fortunately the boat is equipped with an abundance of vomiting pouches. But the sound was terrible, as bad as crying babies on a long-haul flight.
Green Island is a small paradise with famous hot springs, a scenic 17km road around the island, some nice bays and good diving. In summer thousands of people roam the roads with their rental scooters (traditional scooters and now more and more also electric scooters). I arrived between Chinese New Year and the spring holiday in Taiwan and the tourism was down at that time. Most restaurants closed, no entertainment, and the hot springs in the evening almost deserted. But that also means that I was the only guest at the dive center, and after the crowded big group diving in Yonaguni/Japan I enjoyed here the private guiding and the long dives. The water is quite clear and there is an abundance of various reef fishes, especially at the dive site Shilang. Lots of snorkelers and Scuba try divers feed the fishes in this sanctuary, and the fishes became more and more fearless of divers.
After two days of diving the weather turned bad, and despite I had booked some more nights, the extremely friendly and unselfish dive center owner Eddie organized my early departure to enable me to dive at the South of the Taiwan main island. Fortunately, this time there was no "puking issue" on the boat.  
By train and bus I moved to the Southern tip of Taiwan, the Kenting national park, where I did some more diving. The Canadian dive center owner was a nice guy, but he seemed more interested in sleeping in, drinking beer and chatting than diving. Anyway, the diving here was not as good as in Green Island. Lower viz and less fish life. After two days I took a shared cab to the Zuoying High Speed Rail HSR station and the bullet train back to Taipei. 345km in 1h36 with an average speed of 215 km/h despite 2 stops!). Before I visited Taiwan I thought that it´s a highly developed second world country. But I was wrong. Taiwan definitely is first world with all amenities one could wish.
Previous destination: Japan 

Next destination: Hongkong